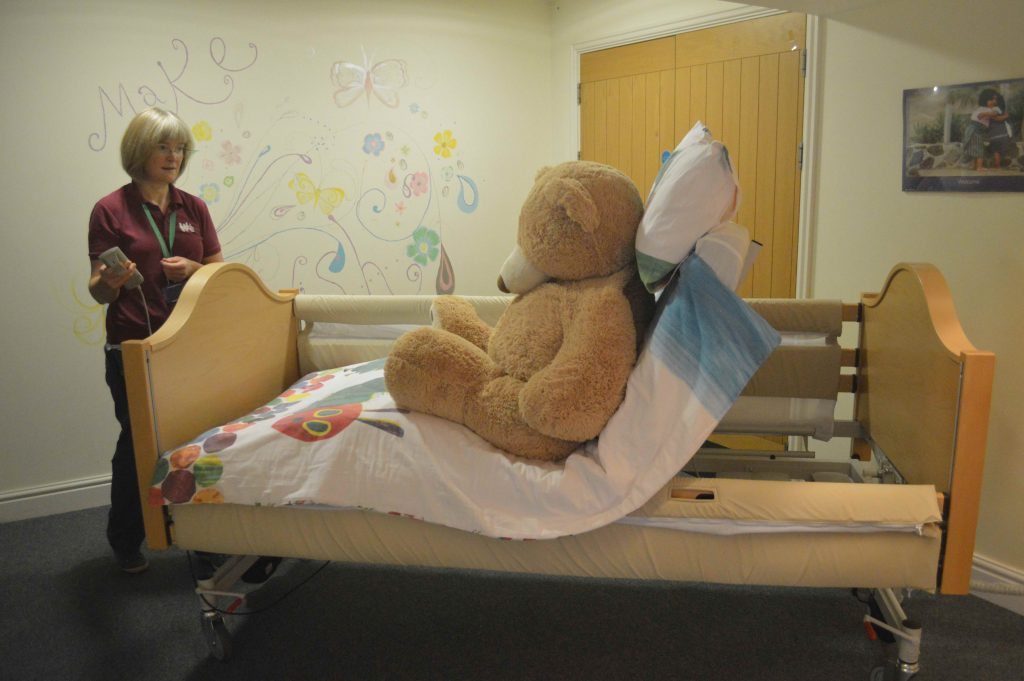 New bed for Children's Hospice
Charlton Farm Children's Hospice based in the South West has benefited from a new Princess 5000 bed, thanks to the support of local charity The Axentis Michael Charitable Trust.
Charlton Farm are part of the Children's Hospice South West group who provide end of life care and support to families when they need it most. The charity aims to provide families with a safe haven where they can relax and spend time together, far removed from the stresses that come with terminal illness. They have eight child-friendly rooms, plus accommodation for parents and the rest of the family. Everyone is catered for through their range of playrooms, teenage focused areas, soft play areas for younger guests and a sensory room.
Care Team member, Heather Richards comments, "The Princess 5000 is a tilting profiling bed and will particularly help us with the older children who come to us for respite and end of life care. The bed tilts from side to side and length ways, so it will aid postural drainage and allow us to reposition the user with very little manual handling. This will also make rolling and changing pads or dressings easier, with much less strain on the body of the carer, as the bed has height controls allowing staff to raise it to a convenient height for working, and then lower the bed again so the child can get out of bed safely."
The bed also features timing controls so staff can pre-set times for it to automatically turn a child very slowly. This will allow children a better night's sleep as there will be less chance of them waking up when being turned to prevent pressure sores.
Trust Fundraiser, Gwyneth Wright said, "We are most grateful to the Axentis Michael Charitable Trust for this state-of-the-art bed as they are so local to us."
A Trustee from the Axentis Michael Trust visited the charity and commented: "Seeing the work the team at Charlton Farm do to take care of not just of the child at the centre of it all, but of the entire family, is astounding. The support that the team at the hospice offer children and their families at such a difficult time is hard to put into words. The facilities are amazing and the care, support and compassion that the team offer is unparalleled. We, at the Axentis Michael Charitable Trust, are pleased to have donated a bed to such a worthy cause."